Happy Tails!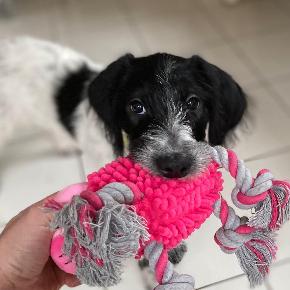 BAMBI THE PUPPY
Bambi came into us around the middle of September 2021 with a broken foot - she was then taken into intensive care and diagnosed with parvo virus. She spent a week at the vets in intensive care with lots of ups and downs, and when she came out she went temporarily into foster care.
It wasn't long before this beautiful little lady was rehomed, and she is absolutely loving life with her new family!

She's been for lots or lovely walks, she has lots of new toys and is settling in as part of the family already, they absolutely adore her!
Thank you so much to everyone who helped to save little Bambi!
ASH (NOW DENNIS!)
Meet Ash the dog. Ash was one of our long stay dogs that was continually

overlooked. He kept suffering from chronic ear infections and eventually needed his ear canal removed completely.
Ash (now Dennis) was rescued by the most wonderful family who absolutely adore him - we get regular updates of his visits to the beach, family picnics and his many sleeping positions.